Calender Rolls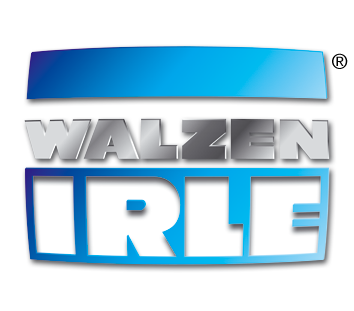 Rolls for the rubber and plastic industry Rolls are a central success factor for a profitable production of strip and foil goods made of plastic and rubber mixtures. IRLE rolls are used in the following rolling mills of the rubber and plastic industry: in crushing roll mills, refining mills and mixing mills, in reverse roll coaters and in calender roll mills. The properties of the rolls for the plastic and rubber industry have to be adjusted to the respective application conditions. The following important points must be heeded:
breaking strength from journals and core material
thermal conductivity
surface quality and wear resistance of the roll barrels
machining of

barrels and journals
barrel shape
surface quality
cold- and warm concentricity values

The production success of the whole plastic and rubber production using rolling processes depends upon the perfect quality of these properties and last but not least the marketability of those plastic and rubber products. Roll materials The suggestions of roll qualities for the following applications are in accordance with the general experience and manufacturing possibilities of WALZEN IRLE. Alternative suggestions hereto are orientated on the specific operating conditions or from the customers experience.